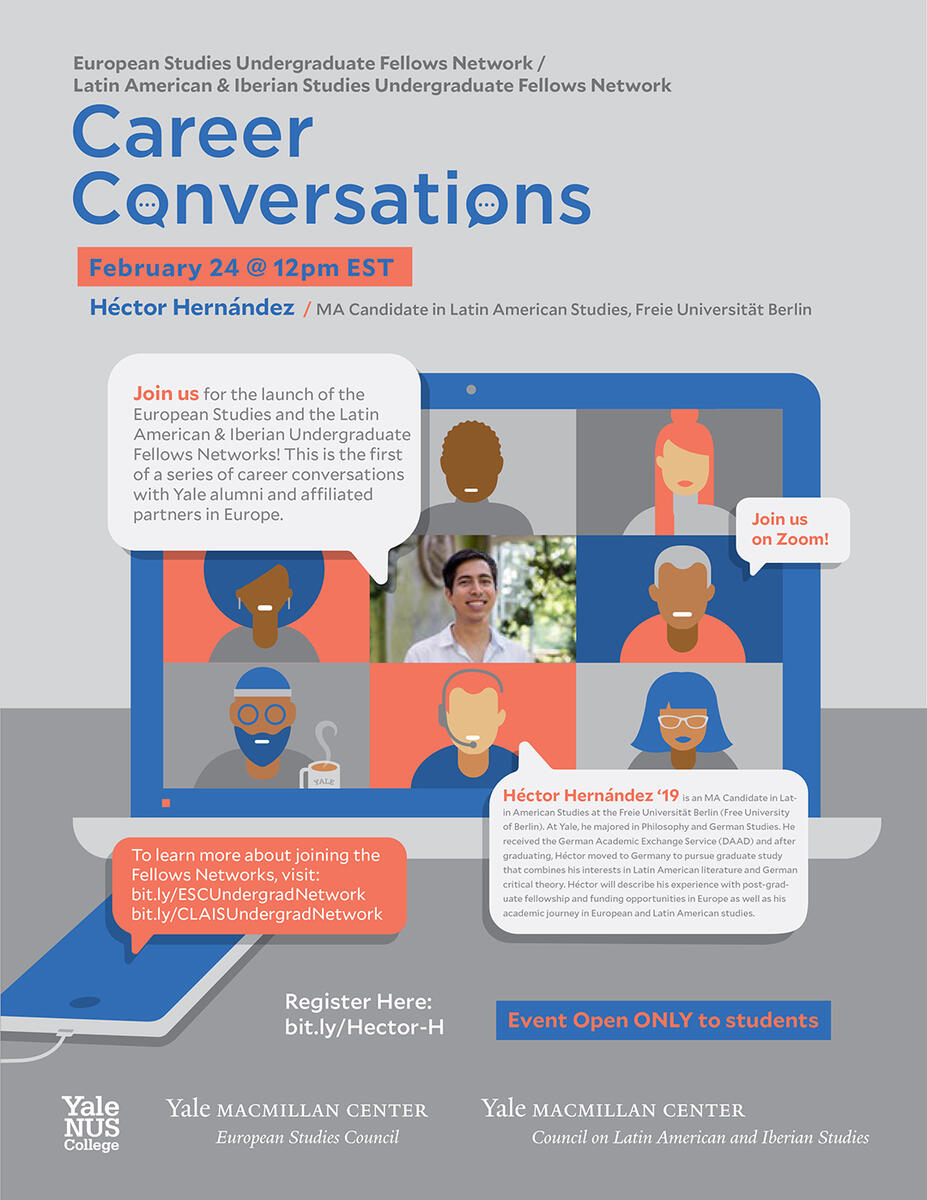 Wednesday, February 24, 2021 - 12:00pm
Join us for an informal career and academic journey conversation with Yale College alum, Héctor Hernández. Héctor graduated in 2019 with a degree in Philosophy and German Studies. He is currently a graduate student in Latin American Studies at Freie University in Berlin. He received the German Academic Exchange Service (DAAD). Héctor will describe his experience with post-graduate fellowship and funding opportunities in Europe as well as his academic journey in European and Latin American studies.
This is a collaborative event between the Council on Latin American & Iberian Studies and the European Studies Council. Open to all students, particularly those in the Undergraduate and Graduate Fellows' networks for European Studies and Latin American & Iberian Studies, including Yale-NUS students.