The Council on Latin American and Iberian Studies celebrates Class of 2020 graduates
Professor Claudia Valeggia, chair for the Council on Latin American and Iberian Studies (CLAIS), and Professor Ana De La O, Director for Undergraduate Studies for the Latin American Studies major, are pleased to announce that three students—Delia Berka, Alfredo Calvo, and Valentina Wakeman—have graduated this spring with double major degrees in Political Science and Latin American Studies.
"While we weren't able to have the graduation celebration we wanted due to the global pandemic, I do want to congratulate these three outstanding students and applaud their academic accomplishments," said Professor Valeggia, "I know you will go on to do great things using the knowledge and experiences you acquired here at Yale and at CLAIS.  You will be great Latin American Studies ambassadors; we are proud of you!"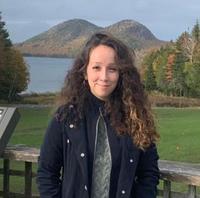 Delia Berka is a Political Science and Latin American Studies double major graduate from Bay Shore, New York. During her time as an undergraduate, she served as co-president of Despierta Boricua, the Puerto Rican Students' Organization at Yale and worked as a teaching assistant at Wexler-Grant Community School. As a Mellon Mays-Bouchet Undergraduate Research Fellow, she studied legacies of political violence and U.S.-intervention in Latin America, with a focus on Central America and the Caribbean. She is grateful for the support of CLAIS and many communities at and beyond Yale, including her advisors, Mellon Mays-Bouchet cohort, grandmother, and life-long friends made over the past four years.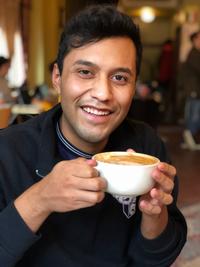 Alfredo Luis Calvo was born and raised in Denver, Colorado. He is a Political Science and Latin American studies double major graduate. Through his studies, he had the opportunity to travel to Brazil, Cuba, and Mexico. He will be pursuing his masters in curriculum and instruction, as well as a teacher licensure at the University of Denver for the 2020-2021 academic year. He is an avid outer space fanatic and wants to teach middle school or high school social studies. He wishes everyone at CLAIS the best and he is thankful for having worked closely with everyone in the office!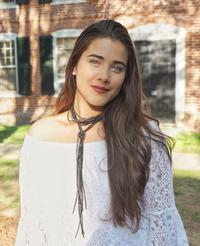 Maria Valentina Wakeman double majored in Political Science and Latin American Studies. Originally from Argentina, she has lived in London, São Paulo, Buenos Aires, Mexico City, Puerto Rico, and Miami before making New Haven her home. Valentina's coursework focuses mainly on comparative politics, business, and political economy. She was also co-president for the Club of Argentine Students at Yale, and had been a student liaison for the Jackson Institute's Greenberg World Fellows Program for three consecutive years. At Yale, Valentina found and pursued a distinct focus on her "home continent" of Latin America, which she hopes to advance in her professional life and during graduate school. She sincerely thanks the university, CLAIS, her friends, and her family for providing the support and resources throughout the best four years of her life, and already misses Yale dearly.