Three Brazilian Scholars at the MacMillan Center on Brazil Presidential Elections (2): Doriane Meyer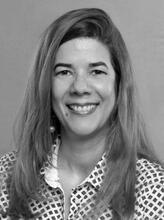 Brazil

 held general elections last weekend and w

e wanted to know the opinion of three Brazilian women currently affiliated with the Yale MacMillan Center. In this second part of the series, we invited Doriane Meyer, Postdoctoral Associate at the Gilder Lehrman Center for the study of Slavery, Resistance, and Abolition at the MacMillan Center, to answer to our three questions.

Read the first part of the series (featuring Julia Cani, Fox Fellow, here).

 

1)   International media featured these elections more than others in the past. Do you think this year's elections are particularly relevant for Brazil's future?

Yes, it is. The country is divided into two strong candidates, each side with peculiar characteristics. One side accuses Lula of orchestrating a very corrupt government. The other side accuses Bolsonaro of breaking the country and supporting racism, misogyny, homophobia, etc. During Bolsonaro's government, there were increases in deforestation, increases in the poverty rate, and removal of support for culture, research, and science. In addition, his opposition to vaccines, masks, and lockdown during the pandemic was unacceptable. Now Brazil needs a president to re-stabilize its economy and credibility. 

 

2) What's your take on the results? Are they what you expected?

Particularly, I dislike both candidates, but Lula is the best option to get the country back on track. Hence, 

I hope Lula wins the runoff and, in four years, supports the election of his vice, Geraldo Alckmin, as president.

 Although I preferred the decision to have happened in the first round, the result was not too bad. In today's situation, it is not good that the next president wins without opposition. 

 

 

3)    Generally speaking, how do you see different futures for your professional field depending on who is elected?

As an architect, I think both presidents will invest in construction because this is economic support for any government. Construction generates investments and jobs. However, as a researcher/teacher, without a doubt, Lula will make a significant difference. Bolsonaro cut resources for research, science, and education, which Lula will probably restore. 

I also hope that whoever wins remembers to invest in public elementary schools because every candidate consistently overlooks this crucial aspect of society.

 

 

Read the third part of the series (featuring Junia Furtado, CLAIS Fulbright Distinghised Award Holder, here).