Nicolás Massot — 2019 Yale World Fellow
Nicolás Massot is a politician and economist from Argentina. He represents Córdoba (the second most populated province in the country) at the Chamber of Deputies of the Argentine National Congress, where he was also the majority leader for President Mauricio Macri's party, Propuesta Republicana (PRO). 31 years old when elected in December 2015, he is the youngest majority leader in Argentine history. After working in corporate finance in the shipping industry for four years, he joined PRO in 2011 and served as General Director of Political Reform in the Buenos Aires City Government. He simultaneously joined Macri's 2015 presidential campaign team, leading campaign efforts in Córdoba Province.  Nicolás founded and currently leads the Parliamentary Friendship Group with Africa, based on his profound belief in South-South cooperation. After traveling for a year through over a dozen African countries in 2010, he continues to hone his knowledge of the continent's potential and complementarity with Argentina. Nicolás holds a degree in economics with a minor in history from Universidad Torcuato di Tella and Université de Paris IX (Dauphine).
---
Alex Muñoz — 2019 Yale World Fellow
Alex Muñoz is National Geographic's Pristine Seas Director for Latin America. He has been the driving force behind the creation of the seven largest fully-protected marine reserves in Latin America, covering 1.2 million square kilometers of ocean. He has also led many important ocean policy changes in Chile, including making it the first country in the world to legally protect all of its seamounts from destructive fishing; reforming Chile's fisheries law to require science-based quotas and reduce incidental mortality of species; stopping coal-fired power plants from destroying marine habitats and fishers' livelihoods; protecting vast areas of Patagonia from salmon farming; establishing the first regulations to reduce antibiotic use and salmon escapes in Chilean salmon aquaculture; and banning shark finning in the country. Alex also put together the first Latin American fellowship course on transparency, accountability, and anti-corruption. He was the first Chilean to win a case before the Inter-American Court of Human Rights, resulting in the Court's first ruling on freedom of expression in the Americas. Muñoz received a law degree from the University of Chile and a Master's degree in international and comparative law from George Washington University.
---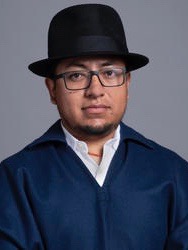 Diego Tituaña— 2019 Yale World Fellow
Diego Tituaña, a Kichwa Otavalo from Ecuador, is a diplomat of the Ecuadorian Foreign Service. He has served at the Permanent Mission to the United Nations since 2014 and has been in charge of human rights, disarmament, and international security agendas. Diego has multilateral experience in the promotion and protection of the rights of indigenous peoples. He was the Facilitator for the United Nations Resolution on the Rights of Indigenous Peoples from 2014 to 2019. Under his leadership, the United Nations started two important actions for the indigenous peoples of the world:  the process of enhancing their participation at the United Nations and the Proclamation of 2019 as the International Year of Indigenous Languages. These initiatives seek to combat discrimination, and strengthen identity and the traditional knowledge. Diego represented developing countries as Coordinator of the Group of 77 in the negotiations for the United Nations resolution on the World Summit for Social Development in 2016. He also led other relevant processes relating to social and human rights affairs under the Ecuadorian Chairmanship of the Community of Latin American and Caribbean States (CELAC) in 2015.
---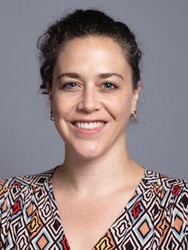 Cristina Vélez Valencia — 2019 Yale World Fellow
Cristina Vélez Valencia works in the mayoralty of Bogotá, as the Secretary for Social Integration. Her department has over 7000 employees and a budget in excess of $360 million. The department defines and implements social policy in a city of over 7 million residents and is responsible for comprehensive programs for early childhood, aging populations, homelessness, youth, people with disabilities, and LGBT communities. Most recently, the department has been defining and implementing programs for the Venezuelan migration crisis, as the city of Bogotá has received 30% of the almost 1 million migrants that have reached Colombia. Cristina previously worked as the Secretary of Women's Affairs in the city of Bogota and participated in the design of a teenage pregnancy reduction program that reduced teenage pregnancy by 31% in three years. Cristina has worked in both academia and the national public sector with a few stints in consulting. She has been adjunct professor at Universidad Pedagógica y Tecnológica, a regional public university, and in the Department of Management at both Universidad de los Andes and CESA, two of the most important business schools in Latin America. Cristina is a historian and holds a MSc in History and a PhD in Management, both from Universidad de los Andes.