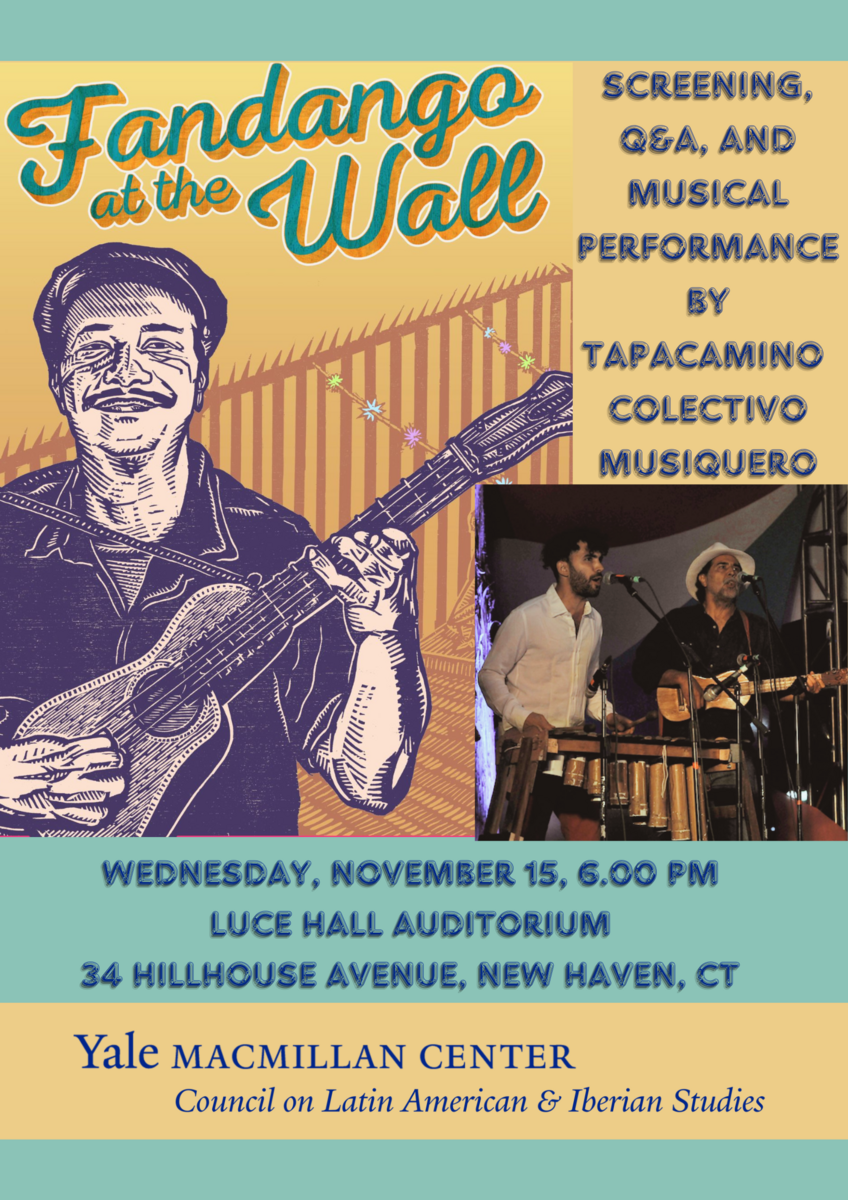 Wednesday, November 15, 2023 -

6:00pm

to

8:00pm
Location:
Henry R. Luce Hall LUCE, 101 (Auditorium)
34 Hillhouse Avenue
New Haven
,
CT
06511
Film screening of "Fandango at the Wall," a documentary on the annual Fandango Fronterizo Festival, which unites people on both sides of the Tijuana-San Diego border. The festival features "jarocho," a 300-year-old folk music tradition mixture of indigenous, Spanish, and African traditions originated.
It will be followed by a performance of jarocho, featuring Fernando Guadarrama, Gregorio Quiroz, and Perick. Introduced by CLAIS Postdoctoral Associate Maria Aguilar.
Sponsor:
Council on Latin American & Iberian Studies