About the Graduate Student Affiliates Network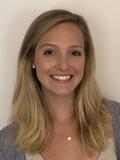 Haley Allen is a PhD student in the Department of Political Science. Her research focuses primarily on the legacies of authoritarianism and political violence in the Southern Cone. She is also interested in the study of human rights and transitional justice in the region more broadly. Haley is currently working on a project that examines the ways in which divergent transitional justice processes may impact the legacies of conflict-related sexual violence that persist into post-authoritarian settings, using Argentina and Chile as case studies. Before coming to Yale, Haley earned a BA in Political Science and Latin American Studies at Colgate University.
---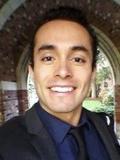 Ricardo Alvarez Pimentel is a PhD candidate in twentieth-century Latin American History. He is currently returning to his dissertation after leave of absence, having celebrated the birth of his first child in September of 2018. Ricardo received a B.A. in History from the University of Chicago and an M.A. from Yale in the same field. Ricardo's academic interests include the history of revolutions and upheavals, international relations, nationalism, religion, and race relations as they pertain to Latin America and the Caribbean region.
Ricardo's doctoral project analyzes the makings of "counterrevolutionary Mexico." Ricardo examines Catholic opposition to secularist state projects and explores the precarious relationship between Mexico, the United States, and Europe between 1917 and 1949. Specifically, Ricardo studies the rise of anti-communism and international conservative opposition to Mexico's post-revolutionary state. He focuses on radical press outlets as mechanisms whereby Mexico's conservative Catholics and their allies— specifically, women and student groups— expressed dissent against the Mexican government's "Revolutionary" program.
Ricardo's work has been made possible thanks to the following generous awards from Yale University: David Coles Fellowship, MacMillan Center International Dissertation Research Grant, John F. Enders Research Fellowship, Research and Travel Award in International History and Security, Gayer G. Dominick Fellowship, Angelo Bartlett Giamatti Fellowship, Howard Futhey Brinton Fellowship, CLAIS Tinker Summer Research Grant, and MacMillan Center International Pre-Dissertation Research Grant.
---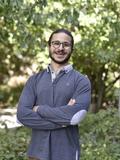 Diego Angel is a master student at the Yale School of the Environment specializing in Energy and Industrial Ecology. His interests lie in scaling up "high risk-high impact" clean technologies for the decarbonization of the economy and solution of the environment-development conflict. For this, Diego seeks to combine his technical background from engineering undergraduate studies with studies and research in sustainability innovation and finance. Before attending Yale, Diego worked for 3.5+ years on financial and advisory services for renewable energy and energy efficiency projects in Mexico.
---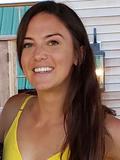 Alyssa Arre What makes human cognition unique? This is the big picture question that I seek to investigate in my research, which I conduct with a population of free-living rhesus monkeys at the Cayo Santiago Biological Field Station in Punta Santiago, Humacao, Puerto Rico. By showing monkeys a variety of experiments that include photos, magic shows, and social cues, and recording how they react, we can begin to understand how primates understand their social world, and how that is similar to or different from how humans interact with others. In my research specifically, I hope to better understand how monkeys learn from other individuals in a social context, and what features of other individuals (like age and sex) they track in social interactions. Outside of research, I am involved in the community of Punta Santiago through the charity that I co-founded with other graduate students working at the field station. Our charity, Punta Santiago Dogs (501c3), seeks to help care and find homes for the many stray dogs in the greater Humacao area.
---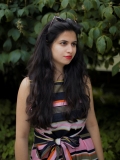 Zaib un Nisa Aziz  is a doctoral student in global history. Her research interests lie in anti-colonial thought and practice during the first half of the twentieth century. She looks at international revolutionary networks featuring an eclectic group of campaigners, artists and intellectuals primarily emanating from the global south including South Asia and Latin America who active in cities in Europe. Zaib is interested in how various emancipatory projects during this period intersected with each other as well as how their practioners and propagators interacted with the state(s) in which they operated.
---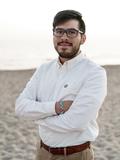 Antonio Ballesteros Figueroa's PhD research focuses on the analysis of environmental indicators from a Science and Technology Studies (STS) point of view. This STS approach toward environmental quantitative knowledge implies understanding them as tools that are constructed by more than just "rigid" methodologies but also by social and cultural perspectives from their institution of origin. This research is highly relevant for Latin America since indicators are one of the many ways through which policies are enacted and framed in that region. By understanding not only what environmental indicators "rank" but what does the ranking means considering the place of origin, Latin America as a region will be capable to adapt quantitative valuations into its local contexts.
---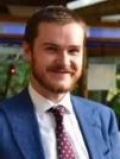 Patrick Barker is a PhD student in history. His research focuses on slavery, community formation, race, and un-free labor in the Southern Caribbean and North-east South America after the Haitian Revolution. He has related interests in the history of capitalism, political economy, and race relations in Atlantic World. He received his BA (Honours) in Politics and Modern History from the University of Manchester and an MA in Atlantic History from Florida International University. He also currently serves as co-coordinator for Yale's Center for Historical Enquiry in the Social Sciences.
---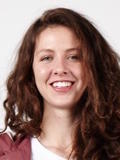 Blanca Begert is a Master of ESchool of the Environment. Her academic interests include applied forest ecology and the social dimensions of natural resource management. Her MESc research examines local forest use in and around the Alto Mayo Protected Forest in Peruvian Amazonia, with a focus on how local practices and priorities are represented in forest management.
---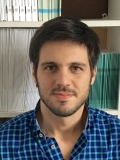 Fernando Bracaccini is an Argentinean doctoral student (J.S.D.) at Yale Law School, where he earned his LL.M. degree in 2018 while he was a Fulbright Scholar. Fernando's academic interests include the intersections of political theory and the philosophy of criminal law. His J.S.D. dissertation tackles the problem of the justification of state punishment in contexts where political and moral disagreements are pervasive by revisiting the question of the permissibility of punishment from the perspective of deliberative democracy. Multicultural contexts, as the Latin American, are characterized by the existence of strong disagreements between people regarding cultural norms, values, and conceptions of the good—this is recognized, for example, in the Bolivian Constitution which defines Bolivia as a pluri-national and multicultural state. Conventional theories of punishment fail on justifying punishment in these contexts because of their dependency on strong political and moral agreements within citizens—the sort of homogeneity they presuppose is often absent in actual societies. Fernando's research explores the implications of this problem and aims at providing a justification of punishment relying in the theory of deliberative democracy, which focuses in democratic procedures rather than in values. The outcomes of this research may have practical implications for thinking the requirements of criminal liability—especially in contexts of strong cultural diversity, and for designing participatory and deliberative processes of criminal law reform.
Prior to his doctoral studies at Yale, Fernando earned his law degree at Universidad de Buenos and the degree of Specialist in Criminal Law at Universidad Torcuato Di Tella. He taught courses on Legal Theory, Constitutional Law, Criminal Law and Human Rights at Universidad de Buenos Aires and Universidad de Palermo. He also worked in civil society organizations, in the Argentinean National Congress, in the Legislature of the City of Buenos Aires, and clerked in criminal courts.
---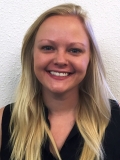 Emily Briggs is a graduate student in the Department of Anthropology and the School of Forestry and Environmental Sciences who is broadly interested in the ecology, evolution, and behavior of Neotropical primates. Her research examines how human activities such as deforestation and agricultural encroachment impact the distribution of wild primate species in the Gran Chaco of South America. She is particularly interested in examining the impacts of land-use change on owl monkey (Aotuz azarae) populations in northern Argentina and Paraguay.
---
Andrés Bustamante is a Ph.D. student in Latin American History. His research focuses on the history of archaeology in nineteenth- and twentieth-century Mexico. His work examines the role of archaeology as a tool of state formation and its intersections with resource extraction industries. More broadly, his interests include museum studies, indigenous history, nationalism, and the politics of knowledge. Andrés received a B.A. in History from Yale College in 2015 and M.Phils in Archaeology (2016) and History of Art (2017) from the University of Cambridge. At Yale, he is a graduate affiliate at Berkeley College and a co-coordinator of the CLAIS Latin American History Series.
---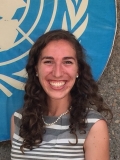 Becky Byler is a PhD candidate in Biomedical Engineering. As a Whitaker International Fellow and NIH Fogarty GHES Fellow, Becky has spent the past two years conducting her doctoral research in residence at Centro Internacional de Entrenamiento e Investigaciones Médicas (CIDEIM) in Cali, Colombia. Her dissertation work seeks to rationally design novel therapeutics for cutaneous leishmaniasis using biomaterials, nanotechnology, and human-centered design principles. Byler focuses her interest in global health and humanitarian engineering through the integration of her applied scientific research with complementary field-based community health work and international policy advocacy across Latin America including in Colombia, Peru, Mexico, Honduras, and Ecuador. She is particularly passionate about enhancing equitable access to medical technologies, reducing R&D barriers for neglected disease biotechnologies, and ensuring human rights-based responses to epidemics and protracted health crises in Latin America. Becky has worked at the United Nations and The Carter Center. She also volunteers with Engineers Without Borders and leads STEM outreach programs for traditionally underrepresented groups. Byler holds a Master of Public Health (M.P.H.) from Yale University and a B.S. in Biomedical Engineering from Georgia Institute of Technology. Ultimately, Byler hopes to engineer solutions to improve public health, with a particular focus on neglected tropical diseases (NTDs) endemic to Latin America, and designing effective, affordable technologies for such resource-constrained settings.
---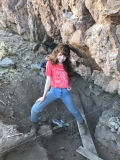 Christina M. Carolus is a Ph.D student and anthropological archaeologist with interests in human-environmental interaction, paleoecology, paleoethnobotanical and zooarchaeological methods, foodways, identity, and cultural heritage issues. She holds a degree in Anthropology from the University of California, Berkeley. Christina's field and laboratory work has been oriented primarily toward questions of human-environmental interaction and of the nature of plant remain data as potential indices of past social relations, social practices, and worldviews. Her previous research employed multiscalar analysis of plant remains to investigate dimensions of local environmental change, social and economic relationships, and landscape management at the Classic period Maya regional center of La Milpa, Belize. Most recently she has excavated and employed paleoethnobotanical regimes at the Classic period Maya site of Piedras Negras (Guatemala), several sites in the Northern Maya Lowlands of Yucatán (Mexico), and at early and mid-Holocene cave sites in the Southern Andes (Argentina). Beyond the laboratory and the field, she seeks to engage with and incorporate indigenous epistemologies and concerns, social theory (classical social, contemporary critical, gender, postcolonial), and various strands of philosophy. An important element of her practice as an archaeologist concerns critical engagement with the nature and role of archaeological research in contemporary Latin America; more broadly, it extends to questions of social, political, and economic impacts upon Latin American communities at various scales. This includes interests in heritage issues (e.g. tourism industries, archaeological links to globalization and development, museum ethics, identity formation, and the politics of site ownership, conservation, and protection) and confrontation of potential neocolonial aspects of archaeological practice. 
---
Sofia Caycedo is a joint degree student at Yale University pursuing a Master of International & Development Economics and a Master of Environmental Management. As a Dutch-American citizen with a Colombian father, she is interested in issues related to international development, specifically in the context of Latin America and the Caribbean. Sofia has had several experiences working and doing research in Latin America. The overarching goal of this work and research has been to understand and create resilience to climate change in the region. In 2014, she worked for a small nonprofit Bambu Social in the rural town of El Rama, Nicaragua, focusing on sustainable building practices in rural settings. Last summer, she worked as a research intern in Panama City, at the United Nations Development Program Regional Hub for Latin America and the Caribbean (UNDP LAC). She supported the Sustainable Development Department on work related to the implementation of the Sustainable Development Goals in the LAC region. Besides supporting her team with research and data analysis, Sofia developed and led a stakeholder workshop and discussion related to youth and climate during a high-level UN Mission in the small island developing state of Curacao. Moreover, she is currently preparing a research project on environmental disaster risk reduction and resilience in Latin America and the Caribbean, which I will start undertaking next semester. 
---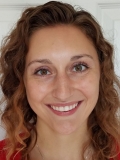 Carlye Chaney is a doctoral student studying biological anthropology under the guidance of Claudia Valeggia. She is broadly interested in using human reproductive ecology to study the interaction between biology and culture. Specifically, she wants to investigate the various ways that social change impacts indigenous health in Latin America.
---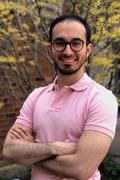 Esteban Crespo-Jaramillo is a second year graduate student in the combined Renaissance Studies and Spanish & Portuguese Ph.D. at Yale University. His research interests include masculinities in Early Modernity, the Spanish Golden Age literature and thought, transatlantic studies, the history of the book, and 20th century Latin American literature. Esteban's most recent scholarly articles have appeared or are forthcoming in 'Cuadernos hispanoamericanos' and 'Revista de Hispanismo Filosófico'.
---
Katherine Daiy is a PhD student in Biological Anthropology, working under the mentorship of Dr. Claudia Valeggia. She is interested in reproductive ecology, evolutionary medicine and women's sexual and reproductive health outcomes in the context of market integration in Latin American indigenous communities. Beginning in the summer of 2019, Katherine will conduct research within the Chaco Area Reproductive Ecology Project (C.A.R.E Project) in Argentina.
---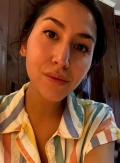 Bianca Dang is a Ph.D student in African American Studies and History at Yale. Her dissertation project, "'This country is exceedingly fertile': Women's Landholding, Political Contestations, and Haitian and African American Visions of Rural Autonomy, 1818-1868" examines the connections formed between Haitians and African Americans in the nineteenth century. Her work explores the formation of the Haitian rural citizenry in the mid-nineteenth century and highlights the relationship between African American emigration movements to Haiti in the 1820s and 1860s and Haitian domestic politics throughout the century. Her research is especially concerned with illuminating black women's political and social organizing in rural Haiti during this period.
---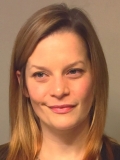 Liana DeMarco is a PhD candidate in the History of Science and History of Medicine program at Yale. She specializes in the history of medicine, the history of race, and environmental history in the Americas from the eighteenth century to the present. Her work traces embodied experiences of colonialism, slavery, capitalism, and environmental change while also demonstrating how norms of health, race, and labor have changed over time. Using tools from biopolitical theory, critical race theory, and environmental humanities, she seeks to bring together narratives of racialized health, exploitation, and destruction in plantocratic societies. Her dissertation examines the relationship between medicine and racial capitalism in Cuba and Louisiana (ca. 1763-1860), arguing that ideas of race made their way into Cuban and American medical traditions via business culture. Other current and future projects include a history of cruise ships and extraterrestrial colonization, a history of military health services in the United States, and a history of medicine in the nineteenth century "coolie" trade.
---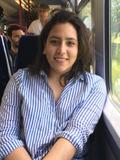 Mariana Diaz Chalela is a History Ph.D. student interested in Latin American twentieth century history, with a special interest in Cold War politics. She is also interested in legal history, the history of religious movements, and constitutional history. Before coming to Yale, Mariana was a lawyer in Colombia. She graduated from Universidad de los Andes where she also did a M.A. in history.
---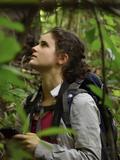 Alexa Duchesneau is a Ph.D. student broadly interested in how anthropogenic disturbances on floral composition influence the behavioral and nutritional ecology of Neotropical primates. She is specifically interested in investigating how introduced plants or the eradicationof native plants influences population viability, behavioral patterns, nutrition, and health of Neotropical primates.She previously conducted field work at Dr. Susan Perry's field site studying white-faced capuchin monkeys in Lomas Barbudal, Costa Rica, at Dr. Joan Silk's Comparative Analysis of Baboon Sociality Project studying Anubis baboons in Laikipia, Kenya, and studying and implementing endangered species conservation management strategies with the U.S. Fish & Wildlife Service. Before embarking on field work expeditions, she obtained a Bachelor's degree in Anthropology and Operations & Information Management from the University of Massachusetts Amherst. She is also supported as a National Science Foundation Graduate Research Fellow.
---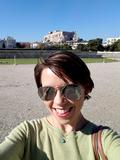 Angie Epifano is a doctoral student in the History of Art department. Her work centers on West African art and the art of the Afro-Atlantic, particularly the African Diaspora in Brazil. Angie's research primarily focuses on material culture produced by Muslim West Africans and their descendants from the eighteenth to the late-nineteenth centuries. She is interested in issues of power, resistance, materiality, and cultural exchange between African actors. Angie has done extensive fieldwork and archival research throughout West Africa, Brazil, and Europe. Her research has been supported by a number of grants, including a Foreign Language and Area Studies Fellowship for Portuguese, the Brazil Initiation Scholarship from the Brazil Studies Association, and a Tinker Field Research Grant for studies in Latin America from the University of Chicago.
---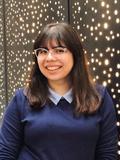 Lucero Estrella is a PhD student in American Studies. Her research is on Japanese migration to the Americas, with an emphasis on Japanese migration to Mexico, and the formation of Japanese communities in states along the US-Mexico border during the early twentieth century. Lucero received her B.A. in Mexican American & Latina/o Studies and Japanese at the University of Texas at Austin.
---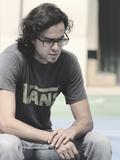 Alejandro Fajardo is a Political Science Ph.D student interested in Latin American comparative politics, with a special interest in the long term effects of the colonial period and the foundations of authoritarian regimes in the region. His recent research focuses on the political behavior of voters and elites in Venezuela. Before coming to Yale, Alejandro worked in politics in Colombia. He graduated in Mathematics and Biology from Universidad de los Andes in Bogotá and holds a MPAID from the Kennedy School of Government at Harvard University.
---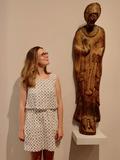 Anabelle Gambert-Jouan is a Ph.D. candidate in the History of Art department. Her doctoral research examines Spanish and Italian medieval wood sculpture with an emphasis on materiality, sacred space, and community. She received her B.A. from the Courtauld Institute of Art in London and her Master's degree with distinction from the University of Oxford. At Yale, she studies the processes governing artistic exchange between medieval Italy and Spain. In her dissertation, Anabelle explores the production and reception of polychrome wood sculptures of the Descent from the Cross in Castile, Catalonia and Central Italy between 1150 and 1300, and their rediscovery by modern scholars. A question that drives her graduate work is understanding how medieval art was used in the creation of competing Spanish and Catalan national identities in the early twentieth century. In addition to her work on the European Middle Ages, Anabelle is also interested in the global histories of early modern Japan in relation to Europe and the Americas.
---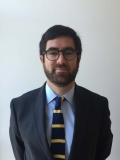 Luis Eugenio García-Huidobro is a J.S.D. candidate at the Law School, where he also obtained an LL.M. degree in 2017 as a Fulbright Scholar. Eugenio's research focuses on comparative administrative law and institutional design in Latin America, with particular emphasis on the public sector reforms implemented throughout the region during the last decades. In his dissertation, he plans to explore the role that civil servants and other institutional actors have played in the implementation of Latin American civil services.
In 2017-2018, Eugenio was the Fox Visiting Fellow at the Australian National University (School of Regulation and Global Governance). Before coming to Yale, Eugenio taught at the Catholic University of Chile Law School and was also a practicing lawyer in one Latin America's largest law firms, where he sponsored and argued several cases before the Chilean Supreme Court. His publications include more than a dozen articles and book chapters.
---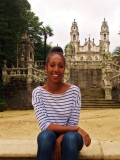 Jacqueline Georgis is a doctoral student of ethnomusicology within the Department of Music. Her work explores ideas of cultural hybridity and transnational exchange within the Lusophone-Atlantic. She is particularly interested in researching these themes through the lens of a contemporary Afro-Portuguese-inspired electronic dance music genre from Lisbon, Portugal, asking how this and other EDMs challenge and re-imagine neo-colonial sociocultural and political configurations of the Lusophone world. Before coming to Yale, Jacqueline received her B.M. in cello performance from the School of Music, Ithaca College (2013), and continued cello performance study under the tutelage of Geneviève Teulieres-Sommer at the École Normale de Musique de Paris, Alfred Cortot (2013-2015) in Paris, France.
---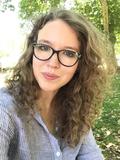 Sarah Glenski is a PhD candidate in Spanish and Portuguese. She specializes in the study of modern and contemporary Iberian literature, culture, and film. Glenski is currently writing her dissertation, "Blurred Boundaries: Iberian Representations of the Spanish Civil War." To reconceptualize the Spanish Civil War (1936-1939) as an Iberian conflict of multicultural significance, she analyzes an ample corpus of 20th- and 21st-century narratives and films that represents the Basque Country, Castile, Catalonia, Galicia, and Portugal.
---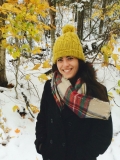 Hannah Greenwald is a PhD student in the History department. Her research focuses on indigenous communities in southern Argentina and Chile during the nineteenth century. More broadly, she is interested in themes of settler colonialism, state formation, borderlands studies, and spatial history. She received her BA in History from Amherst College in 2014. Before coming to Yale, Hannah spent two years teaching English in Cáceres, Spain.    
---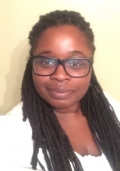 Alycia Hall is a Ph.D. student in African American Studies and History. One of five children born in New York to Jamaican parents she began her college career at a small liberal arts college called Mount Holyoke College. After two years, her interest in pursuing a career in the medical field waned as she realized she was terrible at all her science classes. Eventually she would transfer to the City College of New York where she won the Mellon Mays Fellowship and graduated in 2016 with her B.A. and M.A. in history. Alycia has excitedly been researching the history of Jamaica, in particular she is interested in understanding how maroon communities navigated a changing social, political, and economic world as Jamaica transitioned from slavery to free labor. Alycia's dissertation will examines the community formation of the five Jamaican Maroon communities from the Second Maroon War in 1796 to the 1890s. In particular I am interested in probing the relationship between the five Maroon communities (who signed the 1739 treaties) to other Maroon communities (those formed in the aftermath of the First Maroon War), enslaved people on the island, local planters, and the colony overall.
---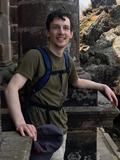 Peter Haskin is a student of the early modern Atlantic world in his first year of the department's Ph.D. program. His interest in ecclesiastical maps of New Spain has led him to questions about the role of Catholic thought and practice in the environmental transformation of that viceroyalty during the colonial period. He holds a B.A. in history from Boston College.
---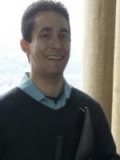 Carlos Hernandez is a Ph.D. student in Latin American History who specializes in modern Mexico. His dissertation project traces the emergence of beach tourism in the Peninsula, particularly in Cancuacute. A proud Fox Fellow, he will be partnering with El Colegio de Mexico, in Mexico City, while he completes his dissertation research. Prior to his time at Yale, Carlos earned his B.A. in Political Science and English with a minor in Hispanic Studies from Texas A&M University and his M.A. in Latin American and Caribbean History from the University of Florida, where he also taught courses on Latin American and United States history. In addition to his interest in contemporary history, Carlos is writing an article on the relationship between race and nation in nineteenth-century Mexican historiography. Outside of his scholarship, he has served as a writing fellow for the Graduate Writing Lab and as a graduate assistant for La Casa Cultural, Yale's Latinx cultural center.
---
Corey Herrmann is a PhD student in Yale's Department of Anthropology, with an interest in the archaeology of Ecuador. He has previously participated in archaeological fieldwork in Guerrero, Mexico and two projects in Cuzco, Peru. His Master's thesis focused on a ceramic analysis of previously excavated material from the Jama Valley, in northern Manabí, Ecuador, pertaining to the culture known as Chorrera, from the Late Formative Period (ca. 1300-300 BCE). His current research focuses on continuing work in northern and central Manabí, with an eye toward communities (ancient and modern), how they are organized, and the means by which they manage(d) and live(d) with volcanism, earthquakes, and El Niño-Southern Oscillation (ENSO) flooding events.
---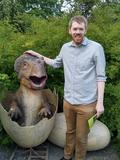 Danny Hirschel-Burns is PhD candidate in the Political Science Department. He is interested in violence, state-building, and ideas in politics. His dissertation will examine the ways in which armed groups attempt to change civilian belief and behavior through ideology and political education, and whether these efforts are indeed successful. His primary case study is the last four decades of the Colombian conflict, and the education efforts of various armed groups. He is primarily interested in qualitative and survey-based research methods. Beyond his dissertation, he retains a sustained interest in Bolivian politics, having studied there while earning his B.A. at Swarthmore College ('14).
---
Jason Hong is a doctoral student in the Department of French. He graduated from University of California, Los Angeles (UCLA) in 2016 with a BA in French and Francophone Studies; he has also spent time studying and living in Lyon and Montreal. He is interested in reading Francophone literature from a global perspective. He has worked extensively in the past on comparatizing Francophone Caribbean literature, examining transnational dialogues between the Caribbean and other Francophone regions (the Indian Ocean and Quebec in particular).
---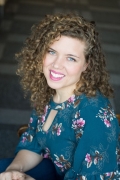 Alison Hall Kibbe is a PhD student in African-American Studies and American Studies. She  is a scholar, multidisciplinary artist, cultural organizer, and producer. Her work is grounded  in engaged research, creative practice, embodiment, and collaboration. Her research looks at Black multiracial identity, migration, and transnationalism in the Americas, with a focus on borderlands as both geographic areas and emotional states. She is interested in the possibilities and significances of the body and movement, particularly how subjects negotiate and co-create borderlands in the aftermaths of colonialism and slavery through migratory, corporal, and social movement. Her research is based in Cuba, Jamaica, the US South, and Brazil. Her graduate research builds from her current creative project, body/s  in question,  a choreopoetic performance  that moves through her family's  histories of migration and home-making  in Jamaica, Cuba, Panama, and the United States. In her creative work, Alison works with dance, performance, literary arts and dialogue, using oral history and ethnographic research to guide the development of multi-faceted storytelling experiences.
Alison graduated from Duke University in 2012, B.A. cum laude with distinction in Cultural Anthropology and Public Policy, where her work focused on the role of embodied traditions and oral history in navigating and resisting displacement across the Black Diaspora, including in Brazil, South Africa, and Chapel Hill, NC. Before coming to Yale, Alison worked as an independent artist, producer, and cultural organizer and consultant in Cuba and New York City.
---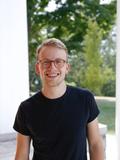 René Johannes Kooiker is interested in how novels narrate late imperialism and emerging nationalism in the circum-Caribbean, and particularly by way of the lost, damaged, or compromised archives of colonialism and slavery. More generally, he is interested in studying the Caribbean from a comparative perspective, combining Dutch, English, French, and Spanish-language sources. Before coming to Yale in 2019, he spent a year as a pensionnaire étranger at the École Normale Supérieure in Paris. He graduated from Amherst College with a B.A. in French and English in 2018.
---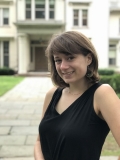 Polly Lauer is a doctoral student, studying Latin American History. With a focus on Guatemala, she researches indigenous campesino community radio, government repression of indigenous media, and broadcaster resistance in the Cold War era. Broadly speaking, she is interested in indigenous identity, human rights, and grassroots mobilization in twentieth- and twenty-first-century Latin America. She graduated with a B.A. in History and Latin American Studies from the College of William & Mary in 2017. Between graduating and beginning graduate school, she worked with the NGO 'Cultural Agents' at Harvard.
---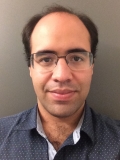 Rafael Lemos does research approaching the relations between Brazilian 20th-century avant-garde poetry and its interaction with other poetry movements in Latin America, as well as interarts dialogues. Currently, he is particularly interested in the relations between literature and popular music in Brazil and Cuba, and its implications on the politics of national identity, through the works of Mário de Andrade and Alejo Carpentier.
---
Stefan Lessmann is a PhD-Student in Comparative Literature at Yale University. He focuses on literature and philosophy from Latin America, the Iberian Peninsula and German-speaking countries. His interests include Latin American intellectual history from the 19th century onwards, political theory and Philosophy and Theology of Liberation. Furthermore, he works on the relations between text and image in Brazilian and European poetry. He is currently studying Nahuatl thanks to the support of the Yale Center for Language Study.
---
Chris Lewis is a Master of Environmental Management candidate at the Yale School of the Environment. He studies international development, climate change, and agriculture. He is particularly interested in Latin American agroecological systems and ecological footprints. He has worked as a journalist in Cuba, Honduras, Peru and Bolivia. Prior to coming to Yale, he also worked as a community development professional, communications consultant, and Spanish teacher.
---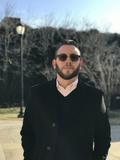 Nils Longueira Borrego is a Ph.D. student in the joint program in Film and Media Studies and Spanish and Portuguese at Yale University. He earned a B.A. in Art History summa cum laude from the University of Havana. In his bachelor's thesis, he examined how the leading figures of the Cuban Revolution were constructed visually by Cuban documentary filmmakers of the sixties. He analyzed how filmmaking practices during that decade became a vehicle to validate the revolutionary national project and created a new eidos of the nation. He has published articles and reviews on topics such as Cuban Cinema, Latin American Cinema, and Cuban painting in magazines such as Cine Cubano, La Gaceta de Cuba, Noticias de Arte Cubano, Temas, Arte Cubano, and Yzur Revista Literaria of the Spanish and Portuguese Department of Rutgers University. His research interests are the intersections between nation, revolution, cinema, and literature in Twentieth-Century Latin America; contemporary readings of the Marxist tradition; Cuban literature of the exile, and the interconnections between Third Cinema and Gilles Deleuze's theory of cinema.
---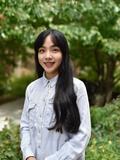 Qingyang Liu My first mentor in undergraduate introduced me to the beautiful landscapes of Ecuador. Ever since the first lecture I had from his geobiology class, I fell in love with geography and environmental studies. As a Chinese scholar, my expertise in the Belt and Road Initiative ties me further with Latin America in terms of China's overseas development and infrastructure investment. My past experience of renewable energy development and energy transition drive me towards the field of electric vehicles in my recent studies. Together, I will focus on the potential negative environmental impacts of China's infrastructure investment and strive to drive energy transition in Latin America through decarbonizing the transportation sector.
---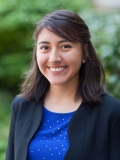 Paulina Luna is originally from Mexico and her family moved to the Chicago area when she was young. Growing up with a mixture of Mexican and American culture allowed Paulina to develop a love for languages and new cultures. This fascination led her to major in French at the University of Notre Dame, where she also studied Pre-Health. After graduation, Paulina combined her passion for medicine and cultures by pursuing a Master of Science in Global Health back at the University of Notre Dame. Paulina has experience working in France, Nicaragua, Haiti, and Peru. She is currently a student at Yale School of Medicine and hopes to continue working in global health, focusing in reducing health inequalities among vulnerable communities in Latin America and immigrant populations in the U.S.  
---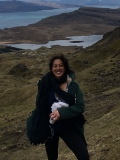 Jacqueline Ly is a Ph.D.​student in Latin American History. Her research concentrates on the Bay of Honduras in the eighteenth-century to explore how British loggers, their allies, and their foes shaped the British and Spanish Empires from the periphery. She is particularly interested in centering the Mexican Caribbean as a region of study and an important interlocutor between Atlantic World and Caribbean histories. Prior to attending Yale, Jacqueline received a B.A. from the Gallatin School of Individualized Study at New York University and a M.A./M.Sc. from the dual-degree program at Columbia University and the London School of Economics.
---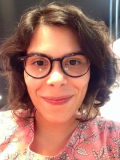 Maria Inês Marques is a DFA candidate in Dramaturgy at Yale School of Drama. Her dissertation project focuses on scenic representations of miraculous and devilish interventions in early modern evangelizing theater in Latin America. She holds a BA degree in Languages, Literature and Culture (Portuguese/English), and an MA in English and American Studies from the Faculty of Arts, University of Porto. Her dramaturgy credits include La Scène, by Valère Novarina (TeCA, Portugal); The Moors, by Jen Silverman (Yale Repertory Theatre); Bulgaria! Revolt!, by Miranda Rose Hall and Elizabeth Dinkova and Neva, by Guillermo Calderón (Brown University/Trinity Rep). She has worked as managing editor for Theater (Yale University and Duke University Press) and as script reader for the Yale Repertory Theatre and Theatre for a New Audience. Maria was the translator and dramaturg of the English language world premiere of Boris Yeltsin, by Mickaël de Oliveira (Yale Cabaret; 2018 remount in NYC). She collaborates, as visiting dramaturg and translator, with the Portuguese theater company Saudade (NYC), for which she translated The Constitution, also by Mickaël de Oliveira (2017, Theater Under St. Marks, NYC). 
---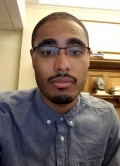 Shayne McGregor is a Ph.D. student in African American Studies and English. Born and raised in Brooklyn, NY, Shayne studied English literature at Brooklyn College prior to joining Yale's graduate program. Between the Harlem Renaissance of the early twentieth century and the development of what would be called hip-hop culture in the late twentieth century, Shayne is interested in New York City as a site of literary/cultural production and as a site in the literary imagination.
---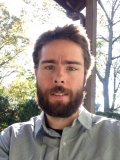 Chris Melvin is a PhD student in Latin American History. His current research interests focus on resource frontiers, tropical forests, and conflicts over development and community autonomy during the twentieth century. More generally, his interests include environmental history, agrarian studies, and indigenous history. Originally from the Canadian province of New Brunswick, Chris completed a BA in History at Dalhousie University and an MA in Latin American History at McGill University.
---

Nathalie Miraval is a joint PhD student in Art History and African American Studies. Her research focuses on the role of enslaved and free Africans in shaping the religious visual cultures of early modern Latin America. She earned her BA in History of Art and Architecture with a secondary in Ethnicity, Migration and Rights from Harvard, where her senior thesis examined the visual conflation of indigenous and Catholic sacred spaces in Mexico, with a specific focus on the open chapel in Actopan, Hidalgo. She presented part of this work at the Frick Collection's inaugural "Emerging Scholars" symposium in 2016. Prior to Yale, Nathalie served as Public Programming and Outreach Fellow at Dumbarton Oaks Research Library and Collection in Washington, DC, where she designed and implemented the institution's first educational programs.
---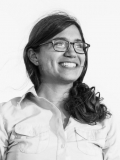 Julia Monk is a Ph.D. student in the School of the Environment. Her research focuses on the role of predator-prey interactions in driving ecosystem processes. She is currently studying how pumas, condors, and vicuñas influence nutrient cycling and productivity in the high Andean deserts of northwestern Argentina. An Argentine-American herself, Julia is grateful that her fieldwork allows her to restock her yerba mate supply and catch up on fútbol.
---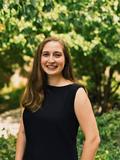 Margaret Oliver is currently a Masters of Environmental Management Candidate at the Yale School of the Environment where she specializes in water resource management and policy. Currently, she is working with Climate Action Network-Latin America (CANLA) on developing a plan to track revisions to the UN's Warsaw Mechanism on Loss and Damage at this year's UN Climate Change Conference, COP25. She will be attending the conference as a member of CANLA's delegation.
Before Yale, Margaret served as a Peace Corps Volunteer in Paraguay, where she worked on community agroforestry projects and on environmental education initiatives. During her time in Paraguay, the Guarani Aquifer, the Parana River, and the Pantanal Wetland sparked her interest in transboundary water management and policy. Margaret graduated from Sewanee: The University of the South with a Bachelor's Degree in Environmental Studies in 2016. As an undergraduate, she interned at the World Wildlife Fund and the Nature Conservancy and studied abroad in Vietnam, Morocco, Bolivia, and Iceland.
---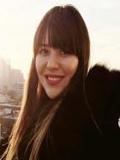 Ever Osorio is a Mexican second-year doctoral student in American and African American Studies and Women, Gender and Sexuality Studies. Ever is a genealogist and historian of the present. Her research is interested in the historical development of the political concepts that emerged in the XVIII century revolutions and their interconnection with Latin American thought and social experiences. Specifically, she is interested in the emerging of the concept of equality/inequality in the American, French and Haitian Revolutions and its long-durée history. She is also interested in the history of social Marxist thought in Latin America and its reinterpretation through anticolonial epistemologies. Her work is guided by political theory, anti-colonial thought, critical theories, and intersectional feminisms. Before joining Yale, Ever received an M.A. in Political theory from the New School for Social Research. 
---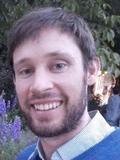 Craig Osterbrock's research focuses on the Iberian literary tradition of the late Renaissance and Baroque, with special emphasis on a comparative approach. This comparative approach includes colonial Brazilian literature and culture as well, along with subsequent iterations of the baroque in 20th-century Latin American literature. His research also explores the relation between literature and the city.
---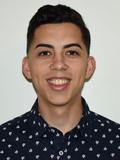 Cristian Padilla Romero is a migrant and child of Campesino parents from Honduras. His research is on the 20th-century social and political history of Central America, Honduras specifically, with a focus on Black, Indigenous, and Campesino radicalism and collective action. I seek to situate the history of post-WWII Central American social movements and rebellions by looking at Campesino and Indigenous organizing alongside Caribbean labor migration to the region and Black workers' struggles and their connections to wider anti-imperialist and decolonizing movements in the region and the rest of the Global South. I look specifically at the radical ideologies spoused by these movements including Pan-Africanist, socialist, communist, anti-imperialists philosophies which provided fundamental foundations to the popular revolutions in the 1970s and 80s. Concurrently, I am also invested in exploring the impacts of the U.S. empire and imperialism in the region which sought to counteract the growing revolutionary power of Central American movements.
---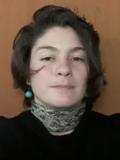 Laura Pappalardo is a student in the Master of Environmental Design program at the Yale School of Architecture. Her present research traces environmental impacts on the Atlantic Forest remaining in São Paulo, on the traditional lands of the Guarani. Before Laura worked as an Architect in São Paulo. She received a BA in Architecture and Urbanism from Escola da Cidade.
---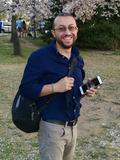 Estanislao Pazmiño is a doctoral student in the Anthropology Department at Yale University with interest in Andean and Upper Amazon archaeology. He has participated in several archeological projects in Ecuador including areas of the Upper Amazon, the northeastern and northwestern "ceja de montaña" as well as the northern inter-Andean valleys. He is broadly interested in the interaction between lowland and highland societies with particular attention to the role that exchange, artisanal production, religion and landscape played in the configuration of early complex societies.
---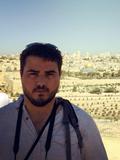 Alexander Peña is currently a doctoral student in the Medieval Studies Program. His research interests center broadly on Mediterranean inter-religious cultural and intellectual history, memory studies, and medieval historiography and chronography. He focuses particularly on these themes in the Iberian peninsula (especially Leon-Castile and al-Andalus, as well as Catalonia and Portugal) and with respect to Christian, Muslim, and Jewish relations in the high Middle Ages. Alexander's dissertation will examine medieval Latin, Arabic, and vernacular chronicles written in Leon and Castile in the 12th and 13th centuries and the transmission, evolution, and reception of historical thought in al-Andalus and Medieval Spain.
---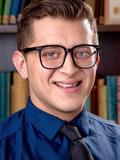 Héctor Peralta is a Ph.D. student in the American Studies department. His research examines the intersections between the history of the California-Baja California borderlands, public education, and the racial geographies of San Diego and Tijuana, with a focus on indigeneity and post-9/11 migrations. He is currently exploring how systems of Kumeyaay cultural education function differently across the two nation-states of the U.S. and Mexico. He is also interested in how the binational development of irrigation systems across the Californias influenced the dispossession and displacement of Kumeyaay communities, such as the Viejas Band of Kumeyaay Indians.
Héctor earned his B.A. from Brown University in 2016, where he completed a double-concentration in Ethnic Studies and Education Studies-Human Development. His undergraduate thesis explored how Mexican and Mexican American students in San Diego-Tijuana region carved out community spaces for the development of critical ethnic studies and increased access to public education.
Héctor is a transfronterizo Mexican American first-generation college student who grew up in El Centro, CA; Mexicali, BC, MX; and El Cajon, CA.
---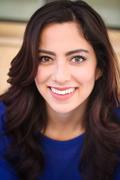 Maria Jose "MJ" Plascencia is from the Tijuana-San Diego border region and received her B.A. in American Studies from the University of Southern California. Her research focuses on Tijuana's tourism industry in the early 20th century and its relationship to the urbanization and culture of the Southern California U.S.-Mexico border region. She is currently a Yale-Smithsonian intern, focusing on the project "Borderlands and American Histories."
---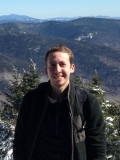 Eli Rau is a Ph.D. candidate in Political Science. He studies political economy and comparative politics, with a focus on Latin American democracies. He is especially interested in modeling parties' electoral strategies and voter turnout. He is currently studying partisan identification and turnout in Chile, intra-party competition in open-list proportional representation systems, and party brands.
---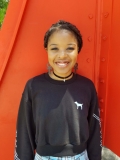 Teanu Reid is a PhD student in History and African American Studies. She works on topics of migration, slavery, manumission, and money - particularly Spanish pieces of eight - in the 17th and 18th century British Atlantic. Her research focuses on these topics as they relate to the island of Barbados and its relationship with other colonial spaces. Prior to coming to Yale, Teanu received her BA in history from CUNY Brooklyn College.
---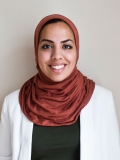 Aminah Sallam is the daughter of an Egyptian immigrant, was born in Houston, and moved to New York City at the age of fourteen. Growing up as an Arab American Muslim, Aminah became acutely aware of the struggles facing minorities and immigrant populations, especially within our current healthcare model. Her work at Albert Einstein Medical College in the genetic basis for variability in disease phenotype for DiGeorge Syndrome ultimately won her third place internationally as part of Intel's Science and Engineering Competition. Aminah continued to study genetics at the University of Chicago, where she realized that most medical models for disease are based solely off a Caucasian biological model, and thus could not account for the complications seen in patients of color with the same illnesses. She began to study the origins of breast cancer in African Women, researching often overlooked populations in Tunisia, Algeria, Nigeria, Cameroon and Uganda. Her work found that current diagnostic technology can be adapted to improve diagnostic and therapeutic measures in breast cancer patients of color in resource poor settings. Aminah is currently a medical student at Yale, where she hopes to leverage her experiences to advocate for female minority populations often overlooked or ignored by our current medical model.
---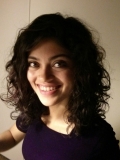 Radha Sarkar is a PhD student in the Political Science Department. Before coming to Yale, she completed an undergraduate degree in politics at Princeton University with a minor in Latin American Studies and a master's in comparative politics at the London School of Economics. Her research interests include the study of political violence, and the politics of ethnicity and religion. She is particularly keen to understand the ways in which we might explore and compare these themes across South Asia and Latin America.
---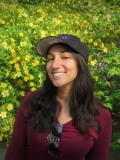 Emily Sigman is a National Science Foundation Graduate Research Fellow pursuing a Master of Forestry and Master of Global Affairs joint degree. Emily studies forestry, farming, and ranching practices from around the world, and through her research aims to blend those practices in ways that foster regenerative relationships between people and landscapes.  Through her work, she seeks to navigate our interconnected world and illuminate pathways for the mutual flourishing of earth's many communities. Emily has worked broadly in Latin America over the last ten years on sustainability-related projects in Mexico, Guatemala, Panama, Peru, Bolivia, Chile, Argentina and Uruguay.
---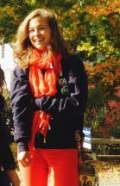 Emily Snyder is a PhD Candidate in Latin American History, and her research focuses on the relationship between Cuba and Nicaragua in the 1980s. Her dissertation excavates the cultural, political, educational, and religious exchanges that transpired between these two countries, seeking to understand how each revolution – Cuban and Sandinista – impacted the other. Emily's work intersects both the local and transnational, tracing "internationalist" movement between two revolutions while emphasizing grassroots experience of the Cold War. She graduated from the University of Florida in 2013 with a BA in History and is a devoted runner, ice cream eater, and dog lover. Her work can be found in Cuban Studies.
---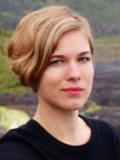 Maile Speakman studies questions of circulation, digital culture, intellectual history, and race and empire in the Americas. Her dissertation project examines an alternative media network in Cuba called "el paquete semanal" and considers how telecommunications infrastructure and U.S. imperialism shape the politics of internet access in Cuba. Before pursuing a PhD in American Studies at Yale, Maile received an M.A. in Latin American Studies from Tulane University. Her M.A. thesis, "Performance Cubano: Reading Queer Theory in Havana," used ethnographic methods to document how Cuban intellectuals circulated U.S. queer theory in the early 2000s. In 2007, Maile studied at Havana's Universidad de las Artes (ISA) as an exchange student and from 2011-2013 she worked as a language instructor for the Ministry of Education of Spain. Currently, Maile co-coordinates Yale's Latin American Studies Working Group and is the editorial assistant for the journal Social Text.
---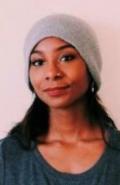 Kayla Thomas is a Sociology PhD student at Yale University. Her research interests are both cultural and historical in nature, and include immigration, identity formation,  liberation, and performance, particularly as they relate to women within the Caribbean diaspora. Her current work explores how various immigrant communities construct group identity in relation and in opposition to one another.
---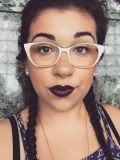 Monique Flores Ulysses is a Mexican/Cypriot doctoral student in the Department of History. Monique is a cultural historian of 20th century Mexicans, Mexican-Americans, and Indigenous peoples as related to American Empire and overlapping colonialisms. Specifically, she is interested in the role American Empire has played in shaping the popular cultures of México and the United States in relation to music, fashion, and physical culture; la frontera/the border between México and the United States; the ways in which Mexicans, Mexican-Americans, and Indigenous peoples navigate their relationships to México and the United States as colonial nation states; and divergent understandings of race in relation to marginalized femininities and masculinities on both sides of la frontera. She is also interested in how dystopian imaginaries and American ideas of México intersect. Monique is indebted to, and her work is guided by, anti-racist, intersectional, and decolonizing feminisms.
---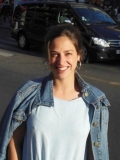 Camila Velez Valencia is interested in the European novel and its counterlives in other parts of the world, such as India, South Africa and South America. She, herself, is from Colombia and comes to the Yale Department of Comparative Literature with a B.A. in English and Economics from the University of Chicago and an M.A. in Latin American and Caribbean Studies from Columbia. She is currently working on a digital platform to promote latin american literature, which can be found at www.mitosmag.com
---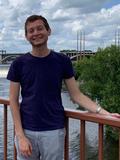 Adam Waters is a second-year Ph.D. student in history at Yale University with broad interests in the histories of politics, religion, and immigration in the 20th century. His current research focuses on situating the 1980s Latin American-U.S. Sanctuary Movement within a broader historical context of faith-based migrant justice movements and anti-imperial activism in the Americas in the late 20th and early 21st centuries. Adam graduated with a Bachelor's Degree in History from Brown University, where he studied modern Latin American history. Prior to graduate school, he worked in progressive political advocacy and policy research in Washington, D.C. Adam is a facilitator of the Latin American History Speaker Series for 2019-2020.
---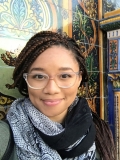 Brandi M. Waters is a doctoral candidate in the joint program in Latin American History and African American Studies. She holds a B.A. in Anthropology from the University of Pennsylvania and an M.A. in Latin American History from Johns Hopkins University. Her research explores the intersections of slavery, medical practice, and the law in the late colonial period in Latin America, with specific interests in the role of disability and health status in legal claims in areas of Colombia, Brazil, and the United States. Her research has been supported by the Ford Foundation, the Social Science Research Council, the Tinker Foundation, CLAIS, and the Gilder Lehrman Center for the Study of Slavery, Resistance, and Abolition. 
---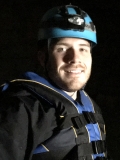 Jacob A. Welch is a Ph.D. candidate in the department of anthropology. He conducts archaeological research in Yucatán, México, along an ancient causeway system connecting the ruins and modern towns of Ucí and Cansahcab. His dissertation project studies the construction two monumental residences (I.e., palaces) at Ucí and Ucanha, and how their building histories relate to changing (1) building practices, (2) labor organization, and (3) socio-political organization. His project specifically studies how the construction of the two elite residences, as a product of non-elite laboring bodies, offers one approach to study the relationships between elites, non-elites, and the personal ties that bind them.
---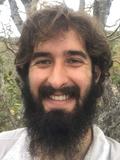 David Wood is a Ph.D. student in Anthropology interested in the factors influencing the evolution of primate social organization, specifically the development and maintenance of monogamy in the owl monkeys living in the Gran Chaco eco-region in northern Argentina. He studied Anthropology and Psychology at University of Illinois where he worked in Dr. Rebecca Stumpf's behavioral endocrinology lab creating a developmental trajectory of urinary cortisol in pre-dispersed female chimpanzees. After graduation he worked for a year at the Lomas Barbudal Monkey Project in Guanacaste Costa Rica run by Dr. Susan Perry collecting field data on white-faced capuchin behavior and social interactions.