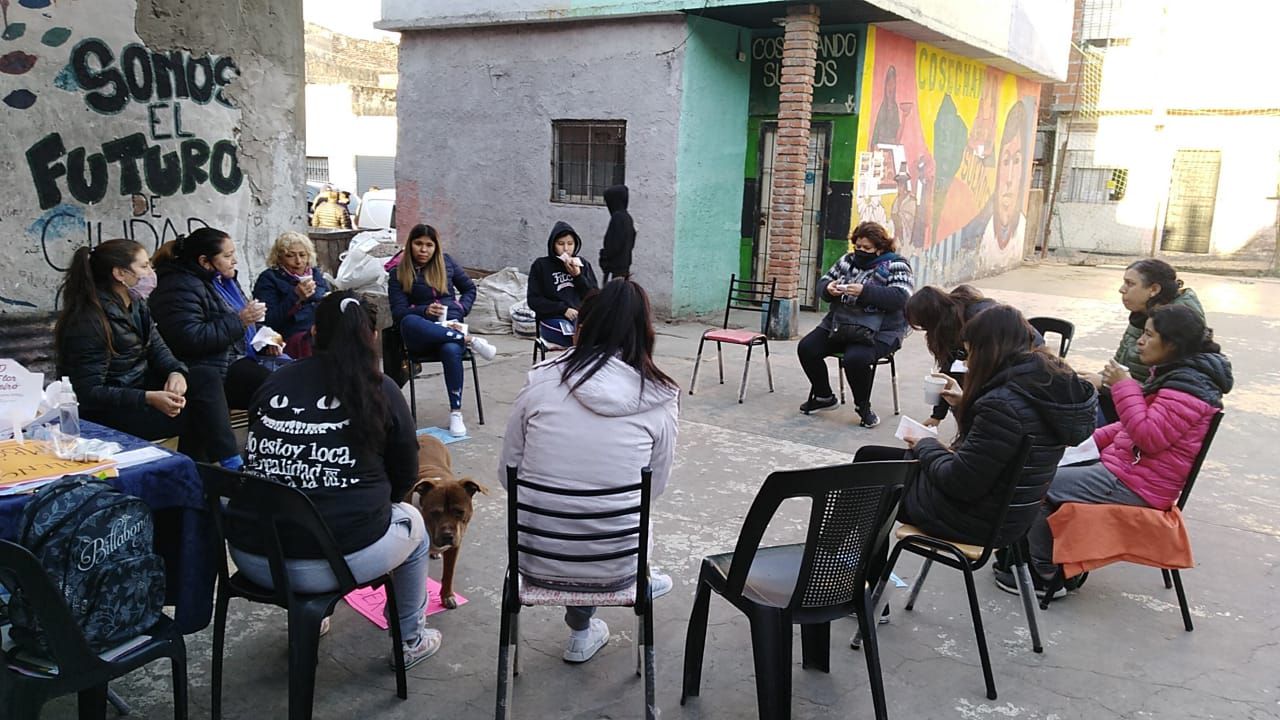 El grupo de trabajo "Género y Derechos Humanos" tiene como objetivo construir un espacio de aprendizaje e intercambio colectivo sobre la necesidad de establecer puentes entre la perspectiva de género y los derechos humanos. El grupo se reúne mensualmente para discutir sobre aspectos relacionados a nuestro campo de trabajo y planificar próximos pasos.
Entre los objetivos del grupo se encuentran:
a) Intercambiar experiencias e investigaciones sobre derechos humanos desde una perspectiva de género, que permita nutrir y potenciar las actividades académicas y de activismos de sus integrantes.
b) Promover la generación de estrategias de formación con perspectiva de género y derechos humanos, dirigidas a estudiantes en diferentes niveles educativos.
c) Generar vínculos y redes de apoyo para la conducción de proyectos académicos y activistas que impulsen el respeto y garantía de los derechos humanos y la perspectiva de género.
d) Impulsar la realización de eventos académicos donde se promuevan las investigaciones de las y los integrantes del grupo de trabajo
e) Trabajar conjuntamente para transversalizar la perspectiva de género en las diversas disciplinas y temáticas que se abordan en el estudio de los Derechos Humanos
f) Realizar y difundir los trabajos que el grupo considere relevantes para la región en la materia de Género y Derechos Humanos.
---
The "Gender & Human Rights" working group seeks to build a space for collective learning and exchange about establishing connections between gender perspectives and human rights. The group meets monthly to discuss aspects related to our overall theme and plan the next steps.
Among the group's goals are:
a) Exchange experiences and research on human rights from a gender perspective, which allows for nurturing and enhancing its members' academic activities and activism.
b) Promote the generation of training strategies with a gender and human rights perspective aimed at students at different educational levels.
c) Generate links and support networks for conducting academic and activist projects that promote respect for and guarantee human rights and the gender perspective.
d) Promote the holding of academic events where the research of the working group members is promoted.
e) Work together to mainstream the gender perspective in the various disciplines and topics that are addressed in the study of Human Rights
f) Carry out and disseminate the work that the group considers relevant for the region in the field of Gender and Human Rights.