Focus on Cuba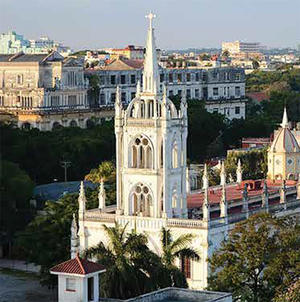 In 2016-17, CLAIS inaugurated one of its newest signature programs, the Cuba Initiative. The Fundación Antonio Núñez Jiménez (FANJ) in Cuba has been a committed and dedicated partner for the initiative. The administrative assistance and support to our students and scholars, including access to archives and libraries, provided by FANJ have been integral to the successes related to the Cuba Initiative at Yale.
Read more about the Program on Cuban Studies
Focus on Mexico
CLAIS has a long history of supporting faculty and student research in Mexico. Collaboration with Mexican institutions and scholars is also an important part of CLAIS's thematic focus on gender studies. Together with the Centro de Investigaciones y Estudios de Género at the National Autonomous University of Mexico in Mexico City, CLAIS jointly launched the Latin American Interdisciplinary Gender Network (LAIGN) in 2020. Through LAIGN, CLAIS supports a series of panel discussions with academics and activists from Latin America working within the interdisciplinary field of gender studies or in feminist politics. The Fall 2021 program of events can be found here.
Focus on Argentina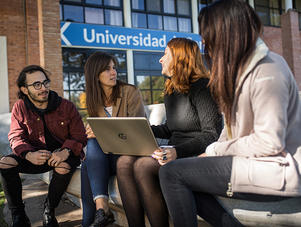 There are a number of CLAIS faculty doing research in Argentina. Claudia Valeggia, Faculty Chair of CLAIS and Professor of Anthropology, works on the interactions between human reproductive biology and its ecological and cultural context. She co-directs the Chaco Area Reproductive Ecology (CARE) Program, which studies the interaction between reproductive patterns and the ecological context in the Gran Chaco region of Argentina. Professor of Anthropology Eduardo Fernandez-Duque runs the Owl Monkey Project, which investigates the evolution of monogamy and paternal care in pair-bonded primates in the Argentinean Chaco. Moira Fradinger, Professor of Comparative Literature, studies the literature and film of Argentina, and Senior Research Scientist at the School of the Environment Florencia Montagnini studies agroforestry in a variety of South American countries, including Argentina.
Read more about Focus on Argentina
Focus on Brazil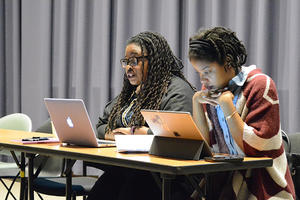 CLAIS faculty from throughout Yale are working on and in Brazil. In an effort to bring together Yale's diverse Brazil-related activities, CLAIS hosts an annual Brazil Activities Fair with informational booths and speakers. This interactive and celebratory event brings together campus programs and organizations focused on Brazil and students and faculty interested in the region to foster greater interaction and participation. Last year's program featured Ambassador Fernando de Mello Barreto, Consul General of Brazil in Hartford.